"...a new vision and approach to marketing the city as a destination..."

July 18, 2012

By: Jaquetta White, Times-Picayune

The New Orleans agencies that held the advertising and marketing contract for the New Orleans Tourism Marketing Corp. for more than a decade failed to win a new deal with the tourism
promotions organization. The work will go, instead, to a New York-based firm, according to the marketing corporation's board.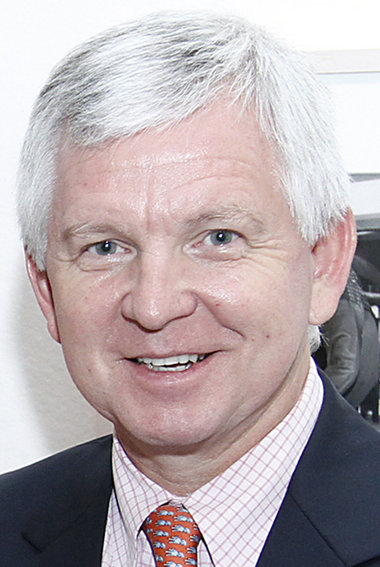 Daniel Erath, The Times-Picayune
Mark Romig, president and CEO of New Orleans Tourism Marketing Corp.

The board voted unanimously Tuesday to accept a recommendation from its marketing task force to hire Dentsu America as the organization's advertising agency of record. Dentsu will work alongside local company Spears Consulting Group.

"I am excited about the opportunity for a new vision and approach to marketing the city as a destination," said Mark Romig, president and chief executive officer of New Orleans Tourism Marketing Corporation said in a statement. "Dentsu America has a history of successfully engaging consumers and connecting people with brands through their use of innovative technology and strategic thinking for some 20 travel and tourism brands. We believe that their fresh thinking will allow us to tell the story of New Orleans' unique and authentic culture in a very compelling way."

The parties will sign a year-long contract that begins Aug. 1 and extends through July 31, 2013 with provisions for renewal. According to the agreement, Dentsu will earn $67,718 a month from Aug. 1 through Dec. 31 to create a marketing campaign for the city's tourism industry and to place ads in newspapers and magazines and on radio and the Internet. In January, the rate will climb to $86,362.50 a month as another contract is consolidated. The rate is comparable to the current contract, Romig said.

The move means that Peter A. Mayer Advertising and multicultural marketing firm GMc+Company Advertising, which had held the job since about 2001 will no longer have a permanent role with the marketing corporation. Both companies had competed for the work.

"We are proud to have represented New Orleans Tourism Marketing Corporation (NOTMC) for the past 12 years," Peter Mayer Advertising President Mark Mayer said in a statement. "In a market where tourism plays a vital role in the local economy, 2011 saw record post-Katrina visitation numbers and the greatest economic impact from tourism in the city's history - $5.4 billion. And 2012 is on pace to set another record for New Orleans tourism. We are proud to have played a role in this remarkable accomplishment."

Mayer said his firm was "disappointed" not to continue on with the work.

The change in direction began in December when the marketing corporation's board voted to conduct a formal review of its advertising and marketing plan that included issuing a request for qualifications from companies interested in signing on as the organization's advertising agency of record.

The marketing corporation, which promotes travel to New Orleans, issued a request for qualifications from interested parties in late spring and received eight responses, six from companies outside Louisiana. Four of those companies were invited to make in-person presentations last month.

The request for qualifications was issued because the contract hadn't been evaluated for more than a decade and the board decided it needed to be reassessed, said Daryl Berger, chairman of the tourism agency.

Romig said the decision was not a reflection on the work done by the Peter A. Mayer and GMc firms. The firms have led the hospitality industries marketing efforts following the tragedies of Sept. 11, Hurricane Katrina and the Gulf of Mexico Oil spill.

"We are very grateful to the teams at Peter Mayer Advertising and GMc+Co. for their years of service to NOTMC and to the promotion of New Orleans," Romig said. "Their love for New Orleans is obvious, and we wish them the very best in the future."

The decision not to continue on with the firms reflects a "new era" for the marketing corporation, which has a new head and board, Berger said.

"I think we're very excited about just revisiting the overall strategy of deploying our limited resources."

Peter A. Mayer and GMc+Company had held advertising contracts with the marketing corporation for more than a decade dating back to when the organization was under the direction of Sandra Shilstone.

Shilstone stepped down in March 2011, after heading the marketing corporation for 11 years, and was replaced by Mark Romig.

"With that atmosphere it was not surprising that we reached a different conclusion," Berger said.

In selecting Dentsu, the marketing corporation is moving a large part of the advertising muscle of the tourism industry to New York to a company that has significant experience in the hospitality arena. Dentsu America is the U.S. arm of Dentsu, a Japanese company and the world's largest advertising agency brand. The company's clients include Canon U.S.A., Checkers Restaurants, Blistex and Toyota Motor North America. Romig said the opportunity to capitalize on those relationships and that experience was a draw.

Dentsu America has not previously done work in New Orleans, Chief Executive Officer David Cameron said. Cameron said he was attracted to the opportunity, in part, for personal reasons. His wife is from New Iberia.

This will be Spears Consulting first foray into the hospitality marketing world, company founder Cleveland Spears said. Spears Consulting currently counts Greater New Orleans Inc. and Xavier University as clients. Spears said his company's role will be to act as the on-the-ground resource and to coordinate multicultural marketing efforts.

As part of its contract, Dentsu will be required to hire a senior account executive who will live in New Orleans and operate out of the marketing corporation offices on St. Charles Avenue. That person will be the New Orleans liaison for all the work done in Dentsu's New York office and also will coordinate with Spears Consulting, Romig said.

In a brief presentation before the board Tuesday, Dentsu outlined its plan for marketing New Orleans. The plan revolves around the marketing corporation's oft-stated goal of attracting 13 million visitors to New Orleans by 2018. To do that, the advertising agency said it intends to raise the city's profile among would be travelers.

It's not that people don't like New Orleans, Dentsu Chief Executive David Cameron said, it's that they aren't thinking about or talking about the city enough.

Although the company didn't lay out its specific plan to raise that awareness, it appears to involve a heavy social media component that shares people's stories about visiting the city.

Although Peter A. Mayer Advertising and GMc+Company will not move forward on a permanent basis with the marketing corporation, both firms will have temporary contracts with the agency to finish projects they had been working on. Peter A. Mayer, for instance, is producing Super Bowl XLVII media and fan guides in advance of February's game. Meanwhile, GMc+Company has been coordinating the marketing efforts for Treme 200, the bicentennial celebration of the New Orleans neighborhood.

"We are really proud of the work we've done as a multicultural partner," said Glenda McKinley English, the company's founder and president. "We've made so much headway in becoming a top multicultural destination. Together we created programs that led to New Orleans becoming No. 1 in market share among African American visitors."