"Officials estimate 1 million people came to the area for Carnival this year..."

February 13, 2013

BY DANNY MONTEVERDE, The Advocate

New Orleans — With this year's bifurcated Carnival behind them, city and tourism officials have begun to tally the season's economic impact on the area.

Kelly Schulz, a spokeswoman for the New Orleans Convention and Visitors Bureau, on Wednesday said that even though many final figures are still being totaled, this year's celebration was a "tremendous success," helped in part by its role in book ending Super Bowl XLVII.

"Both Mardi Gras and Super Bowl should provide a long-term boost to our city's vital $5 billion tourism industry, which is our lifeblood, employing 75,000 citizens in every local neighborhood," Schulz said in a prepared statement.

Preliminary occupancy numbers from CVB member hotels showed that 87 percent of area rooms were booked on Friday. That number rose to 97 percent on Saturday and dropped to 67 percent by Tuesday.

This year's numbers are largely below last year's figures, which saw Fat Tuesday's hotel occupancy at 81 percent, for example. But Schulz said that she expects them to even out when the final numbers come in.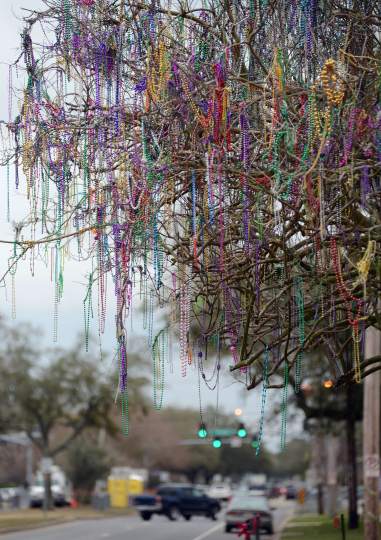 Officials estimate 1 million people came to the area for Carnival this year, which was split in half to accommodate the Super Bowl, Schulz said.

In regard to the money funneled into the city's coffers, that also will take time to tabulate, but according to a recent update to an economic impact study of Carnival 2009, the city took in about $13.1 million in net revenue.

Net expenditures in 2009, according to the study released by the CVB, were $1.7 million that year. The largest expenses involved police at $1.5 million, mainly for overtime, and the sanitation department, which spent $825,000.

City Hall spokesman Ryan Berni on Wednesday said those numbers for 2013 were not yet available.