For further evidence of Tank & the Bangas' ever-growing national profile, look no further than the nearest newsstand (should you succeed in finding one).
Even though the kaleidoscopic New Orleans funk/R&B/hip-hop/spoken word ensemble has yet to release a full-length album nationally, and has no hit songs to speak of, frontwoman Tarriona "Tank" Ball and her bandmates are featured in the current editions of two prestigious chroniclers of popular culture.
The August issue of Vanity Fair, sporting rapper Kendrick Lamar — not Marilyn Monroe, Jackie Kennedy or a member of the British royal family — on its cover, contains a full-page spread on Tank & the Bangas. Page 34 boasts an interview with Ball conducted by Vanity Fair's longtime music correspondent, Lisa Robinson, as well as a Gus Bennett photo of the band given an artsy makeover by illustrator Braulio Amado.
The August issue of Rolling Stone included Tank & the Bangas in a lavish six-page spread devoted to "10 Artists You Need to Know." (The venerable music journal has been revamped as a monthly magazine printed on heavy stock, rather than a far thinner biweekly publication.)
Clearly, the rest of the country, or at least the national media, is discovering what local fans have known all along: Tank & the Bangas are something special.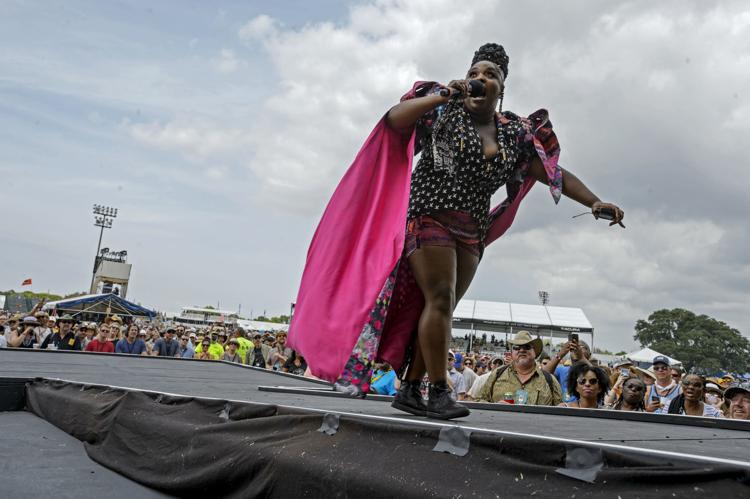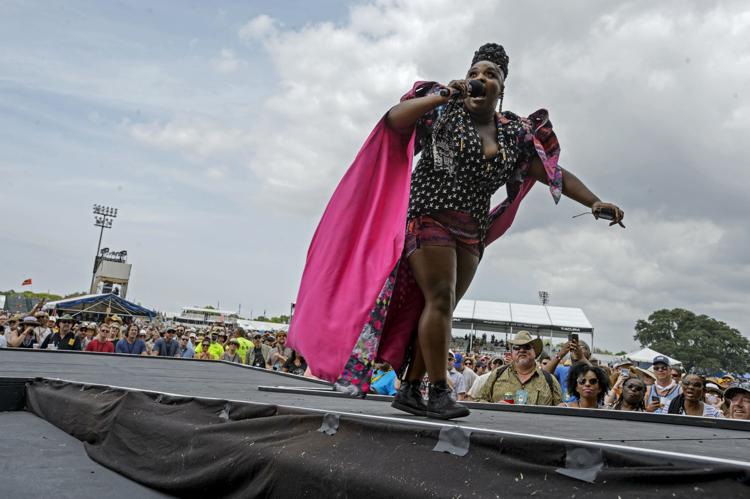 A busy tour schedule of major festival appearances around the country has kept Ball and company away from their hometown ever since their eye-popping, thrill-ride Acura Stage performance at the 2018 New Orleans Jazz and Heritage Festival.
But on Thursday, Tank & the Bangas return for a free 7 p.m. show at Aloft New Orleans Downtown (225 Baronne St.). The performance is part of the "Project: Aloft Star" tour, a series of shows by various acts at Aloft hotels meant to promote the brand's talent search competition, a collaboration between Aloft and the Universal Music Group.
Aloft aims to align its brand with music fans; its properties often host live music. Tank & the Bangas previously performed at the local Aloft's weekly live music series as an up-and-coming local act.
And now they're returning as a band on the brink of the big-time.
Another contemporary New Orleans band, the Revivalists, broke out thanks to relentless touring and a hit single, "Wish I Knew You." By contrast, the Bangas seem to be following the Trombone Shorty blueprint, making inroads nationwide by being a compelling live act that is different in a New Orleans way, but not too different to connect with a broad audience.
But it was winning National Public Radio's annual "Tiny Desk" music contest in early 2017 that catapulted the Bangas to a whole other level.
When the spotlight found them, they were ready. Ball's unabashedly joyful personality is effervescent, her charisma undeniable, her voice agile and strong; she is a hipper Jill Scott. Her background in slam poetry competitions gave her confidence and an easy way with lyrical storytelling. The four Bangas boys behind her — keyboardist Merell Burkett, drummer Joshua Johnson, alto sax and flute player Albert Allenback and bassist/keyboardist Norman Spence — illustrate her multi-colored explorations.
If they come up with their own "Wish I Knew You" — a catchy, memorable hit song that permeates radio playlists — the sky's the limit.
Such a song may be on Tank & the Bangas' next album, to be released by Verve Forecast in the fall. The band signed to Verve, a label under the Universal Music Group umbrella, this spring. Verve released a five-song, special-edition, yellow vinyl Bangas concert recording, called "Live Vibes," for Record Store Day this spring, followed by the single "Smoke.Netflix.Chill." Due later this month is a new single, "Spaceships," which may offer some hints at the direction of the forthcoming full-length album. Or not.
Meanwhile, the Bangas will continue to bang away on the road. They'll headline two nights at Oakland, California's Fox Theater on Aug. 18-19, then open for Nathaniel Rateliff & the Night Sweats at the 9,500-seat Red Rocks Amphitheater outside Denver on Aug. 22. After a few more scattered festival dates, they'll head overseas in late September for shows in Germany, London, Paris and the Netherlands.
By the time they make it back to New Orleans again, their new record will probably be out.
And they will have likely turned up on many more magazine pages.