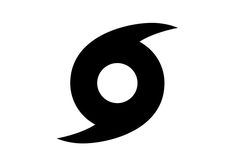 Members, As is customary, so that there is one primary source of information for our hospitality and tourism members and colleagues, at this point in time we refer you to New Orleans & Co.'s website at this link: www.neworleans.com/weather-update.
If you have not done so, we recommend that you sign up now for real-time alerts at NOLA Ready Emergency Alerts by texting your zip code to 888777 or go to ready.nola.gov/alerts.
In addition to the information and links GNOHLA has emailed you to date, these links will provide weather updates and additional links for you to manage your guests and businesses.
Again, we wish the best in the coming days.
Mavis Early
Executive Director Greater New Orleans Hotel & Lodging Association and Greater New Orleans Hotel & Lodging Association Hospitality Education Foundation 614 Canal Street, Suite 100 New Orleans, Louisiana 70130 504-525-2264 www.gnohla.com
The Greater New Orleans Hotel & Lodging Association has represented the interests of the New Orleans hotel, lodging, and hospitality industry since 1924. Whether you manage a boutique hotel or a large convention property or your business is a service provider working within the New Orleans tourism industry, as a member of GNOHLA you are immediately recognized as operating with the highest standards of professionalism and duty of care.
Our Association is fully committed to furthering the growth and development of the New Orleans hospitality community. Through cooperation and camaraderie, we provide a means to further collective professionalism, knowledge, and profitability. Please explore our website for further information on the Association, and contact us with any questions or to inquire about membership.
For a full catalog of our current members, please see our Membership Directory. We thank you for your support and look forward to representing your business.
News & Media

Sonesta ES Suites New Orleans to Open Late 2019 by Benedict Carrizzo Jun 17, 2019 9:00am Sonesta is launching Sonesta ES Suites New Orleans at the end of 2019. The new extended-stay hotel will be the second New Orleans property a…
Read More »
OP-ED: Prepare to turn over lots of pay data this summer By: CityBusiness Guest Perspective June 13, 20190 Think you have a relaxing summer ahead of you? Think again. Thanks to a shocking court ruling from a federal court judge in Washington, D.C., the Equal Employm…
Read More »

The Room Key: Securing a Seat at the Table With Convention and Visitors Bureaus Mavis Early, executive director of the Greater New Orleans Hotel & Lodging Association, shares her advice for how hoteliers can build good relationships with local convention and visitors bureaus. By Mav…
Read More »