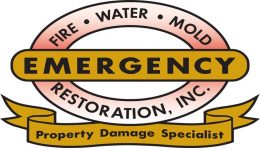 As a longtime member of the GNHOLA, we are proud to be a resource to the hoteliers during this unprecedented time. We want to reassure you, that Emergency Restoration, Inc., remains operational and prepared to respond to your needs regarding fire, water and mold losses. Internally, we are taking preventative measures to ensure our administration and field teams remain safe and productive to serve you and your guests.
In addition to our specialty services, we also have ways to assist your facilities as you make preparations for increased public traffic. A Certificate of Treatment will be included upon completion of the below services. Options include:
1. Fogging the building interior with an EPA registered disinfectant
2. Light pre-clean of high touch areas, followed by misting application of EPA registered disinfectant
3. 4 step deep cleaning: fogging, pre-clean high touch areas, misting application & steam cleaning of floors
*Treatment of AC system included at no additional cost with purchase of a disinfectant application service.
If you are interested in learning more about our service offerings, please contact our office to set up a conference call with our team members at (504) 736-0472 or email Brittany D. Stoudt at BDavis@eri-cleanup.com. We wish you our best during this time and hope you and yours remain safe and healthy.
Sincerely,
The Emergency Restoration, Inc. Management Team
---
More Featured Members
Please see below the list of allied members offering products & services to support your hotels & businesses during COVID-19 including cleaning, disinfection, and supplies.
AutoChlor - Flyer
Doug Carlton
doug.c@acs-llc.net
504-219-2183
Automated Control Systems - Flyer
Keely Braud
kbraud@acscompanies.com
504-885-3694
Blastexx - Flyer
Doug Nodurft
doug@blastexx.com
504-444-4151
Cintas - Flyer
Jennifer Gele
gelej@cintas.com
504-734-1314
Crystal Clear Imaging - Flyer
Trey Weaver
trey@ccimaging.net
504-818-2241
Emergency Restoration - Flyer
Michael Orlando
morlando@eri-cleanup.com
504-736-0472
Guarantee Restoration - Flyer
Taylor Millet
taylor@guaranteerestoration.com
225-753-8682
Globaltex Fine Linens - Flyer
Luis Quintero
luis@globaltexusa.com
832-582-7994
HD Supply - Flyer
Patrick Hunley
patrick.hunley@hdsupply.com
504-214-9306
My Cleaning Concierge - Flyer
Barrett Wiley
barrett@mycleaningconcierge.com
504-298-8834
NDS - 360 Cleaning and Disinfection - Flyer
Ray Seamon
ray@nds-360.com
504-460-0253
Refreshment Solutions - Flyer
Greg Lucia
glucia@refsol.com
985-764-0570
Renue Systems of Louisiana - Flyer
Rickey Schultz
rschultz@alsales.net
504-495-0001
St. Charles Printing - Flyer
Kevin Hebert
kevin.hebert@fastsigns.com
985-785-0122
Terminix of New Orleans - Flyer
Tony Gugliuzza
tony@terminixno.com
504-834-7330