GNOHLA member, The Pontchartrain Hotel is a 2020 Fodor's Finest Hotel Awards winner! The Pontchartain was named one of the top 100 hotels in the world, commended on its hip decor, amazing dining outlets such as Jack Rose and the Hot Tin, and it's location along the St. Charles streetcar route.

Here is what Fodor had to say about the Pontchartrain Hotel:
WEIRD & WONDERFUL
Pontchartrain Hotel
NEW ORLEANS, LOUISIANA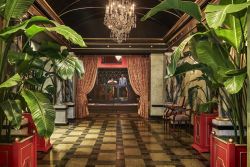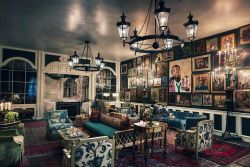 This 1920s luxury apartment building reopened as a boutique hotel in 2016, and the new Pontchartrain embraces all things weird and wonderful of both its past glory and its thriving, hip present. Funky green plush and leather furniture, floral wallpaper, and an abundance of plants nod to the building's previous style, whereas kitschy pop art, lively dining outlets, and modern amenities give it a proper revamping. You'll be fighting off locals for brunch spots at Jack Rose, where the Southern menu is refined—but drinking champagne from the "cham-bong" is, well, not so much—and for city views at Hot Tin, the rooftop bar dedicated to Tennessee Williams (once a guest at the former residence). The hotel's location in the Lower Garden District can't be beat: front windows look out onto St. Charles Avenue, home to the city's most historic (and scenic) streetcar line, and an essential section of the parade route during Carnival season.
The full review can be found here: The Pontchartrain Hotel Review